have a project you want to kick start?
We'd love to chat.
David Morris Jewellers specialist in unforgettable fine jewellery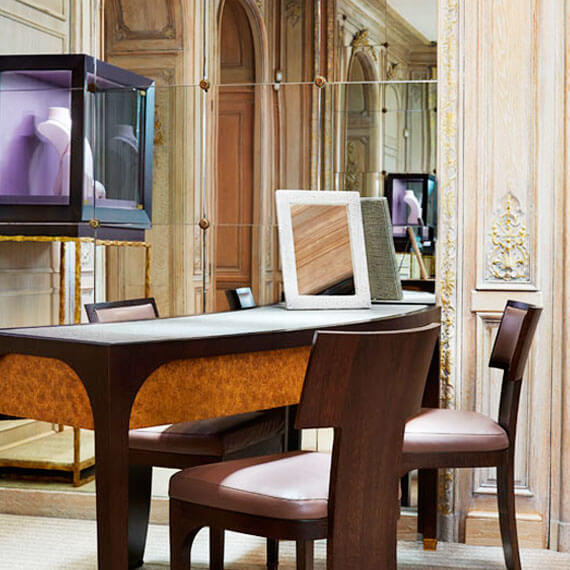 We were asked to help with the new interior furniture. We worked closely with David Collins Studio to produce new showcases around the store, bespoke customer serving desks and seating. A huge emphasis was put on quality to display the product, lighting was also key within the showcases.​
Luxurious Finishes
Mahogany cabinets, pink silk backdrops and a brass antique finish to the stands all went to creating a very classical look. The tables were finished in 'a crocodile skin look' leather that was perfect for the space.
Following this store we provided furniture for stores in Dubai, Doha, Monaco and Paris.
​
Services
Refurbishment, Bespoke Furniture
Location
Bond Street, London
Client
David Morris Jewellers
the Project
We were excited to be working on this new fit out for high-profile jewellers David Morris. This project needed to have exceptional finishing throughout as their Bond Street store competes with the famous Burlington Arcade which is located near by.